Instagram limits the number of hashtags you can use under one post to 30 while you can't exceed 10 for Instagram Stories. How many hashtags you should use differs based on several reasons. You will learn how to find the sweet spot between hashtag usage and complying with Instagram regulations in this blog.
Instagram hashtags are crucial to every Instagram account's marketing strategy. Using hashtags appropriately will expose you to your target audience, help you get more followers, boost engagement rate and help you build a community for your business.
On the flip side, irresponsible usage of Instagram hashtags can damage your strategy. You could lose followers, get flagged by Instagram, and not convert followers to customers. This is why you need to use the appropriate hashtags for each Instagram post.
How To Find The Best Hashtags for your Instagram Account
NOT EVERYONE knows the right hashtags to use and how many hashtags are best. One of the best ways to find the right hashtags for your Instagram posts is using an Instagram hashtag generator tool.
For instance, the IGSUMO hashtag generator can help you find relevant hashtags, trending hashtags, and popular Instagram hashtags that will significantly boost your page visibility.
Your Instagram posts will appear often in the explore page of your target audience and higher in search results when users search for hashtags related to your niche. You can also use this free tool to create branded hashtags that help your followers and other Instagram followers to find you quicker.
Now that you know how to get relevant hashtags on Instagram, let us find out how important Instagram hashtags are and how many hashtags you should use.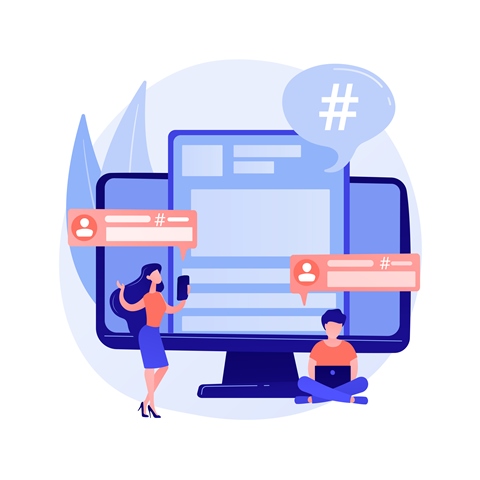 How Many Hashtags Should You Use On Instagram?
There is no definite number of hashtags that you should use on Instagram. Of course, Instagram has limits, but it doesn't mean you should use as many as 30 under a single post.
Many experts have given their bits on how many hashtags will make the difference for your Instagram posts. While they differ in the exact number, they usually fall between 5-10 for each post.
But if you can find 30 highly relevant hashtags to use under each of your posts, why not go for it?
The problem with using too many hashtags is that it could 'disfigure' your Instagram posts and make the copy uninteresting to your followers and target audience. But there is a solution to this. You can hide your Instagram hashtags under each post.
Read the 4 easy ways to hide hashtags on Instagram to learn how to hide Instagram hashtags.
How Often Should You Use Instagram Hashtags?
The simple answer is to use Instagram hashtags as often as possible. Whether you are sharing a post to your Instagram feed or Instagram Story and want the content to be seen by many people, especially the audience you need, you need to use Instagram hashtags.
Related hashtags let you rank higher in search results and explore pages. One of the few cases, when you shouldn't use hashtags, is when you share sensitive content.
Using hashtags under posts like this makes it seem like you are chasing clout or looking for cheap publicity, which might put people off.
Instagram Hashtag Best Practices
Some untapped tricks and strategies can help you make the most of hashtags on Instagram. Here are some of the many ways you can use hashtags to get the best results:
Have a Branded Hashtag
It is a great practice to have your branded hashtag. It increases brand awareness, social media engagement and gives your target audience a new way to get in touch with your business.
You can use branded hashtags to create a community for your followers. You can also include your personalized hashtag in your Instagram profile. Adding clickable hashtags to your Instagram bio makes the profile functional.
Include Hashtags in Your Instagram Stories
Although hashtags are more common under posts that go to your Instagram feed, you should also use them in your Instagram Stories.
Adding hashtags to your IG Story improves the chances of being discovered by a wider audience. Whenever users search for a hashtag on Instagram, they'll be able to see several tagged stories, including yours.
Run Hashtag-Based Contests and Campaigns
Hosting contests and giveaways involving users using your branded hashtag to enter can remarkably improve your page reach.
It is smart to create contests that are fairly easy to enter. All your followers need to do to enter is tag their posts or entries with your branded hashtag.
Do Not Use Banned Hashtags
Instagram has flagged some hashtags as improper and infringes their community guidelines. Using such hashtags is not only useless but could get your account removed completely.
The difficult thing about banned hashtags is that some innocent-looking ones are part of the lists. Hashtags like #elevator and #happythanksgiving are on the list of hashtags that Instagram does not like. So ensure you check your hashtags before you use them.
How To Avoid Banned Hashtags On Instagram
Instagram hashtag generators are one of the easiest ways to find great hashtags that are not banned. A hashtag generator tool like IGSUMO is updated regularly, so it won't generate unwanted hashtags that could get you in trouble.
The tool uses a keyword to find super-relevant hashtags for your posts to make them highly optimized for Instagram exposure. IGSUMO is currently available for free. Click here to claim the free experience with no credit card required.