Free Sign UP One-Time-OFFER!
No Credit Card Required
Amazing Hashtag Features
Generate, create, and personalize hashtags for your Instagram posts.
Generate Hashtags
Leverage our hashtag generator tool to generate trending, popular, related, and live hashtags.
Create Hashtags
Personalize your brand identity and create branded hashtags with a simple hashtag creator.
Hashtag Counter
Don't go beyond Instagram's limit. Count all the new and existing hashtags you have used in one click.
Best Hashtags
Find the best hashtags for your Instagram posts and boost your Instagram page.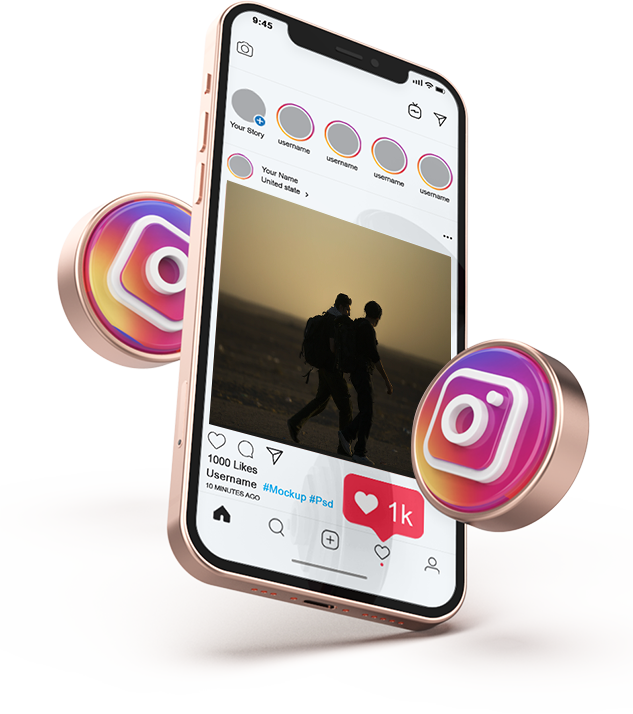 How Our Instagram Hashtag Generator Tool Works
We have created one of the best hashtag generator tools, and we have made it simple too!
Create Free Account
Start your Instagram automation journey on IGSUMO for free and leverage all our amazing tools in your Instagram marketing. No credit card is required.
Connect Your Instagram Account
Import your Instagram account easily by logging in with Facebook and allowing permission. It is as simple as that, and you are ready to go!
Generate Hashtags
Create and generate hashtags using our smart Instagram hashtag creator. You can have different hashtags, including top hashtags, live hashtags, popular hashtags, trending hashtags, and many others. It is easy to copy and paste the hashtags directly under your Instagram post.
Hashtag Maker To Boost Your Posts Visibility
We have made a tool that lets you reach your target audience quicker and faster. You can gain more followers, increase the comments and engagement under your Instagram page and rank among the top posts in the Instagram search bar and explore tab.
No Spam Hashtag Generator
Our hashtag creator is intelligent. It uses 'artificial intelligence' features to understand keywords and generate the most relevant hashtags for your posts. It will not spam hashtags, and you get to select from different options.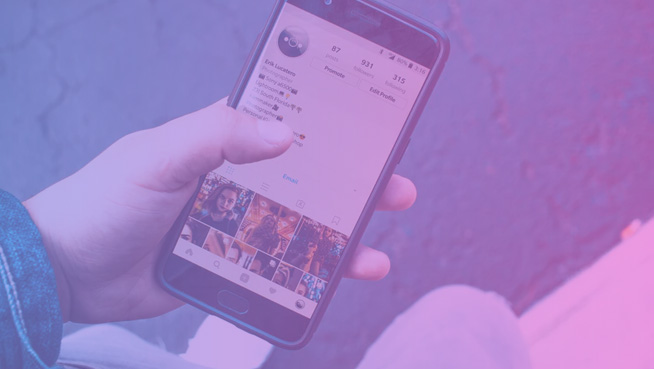 Training
Our easy-to-follow videos explain how you can get the most out of hashtags and improve your Instagram marketing using the hashtag tool.
Create The Best Instagram Hashtags For Your Social Media Marketing
Our Instagram hashtag generator tool helps you to find the right hashtags that can grow your page. You don't have to search hashtags manually via the search bar. All you need to do is enter the keywords of your post, and our tool recommends the best Instagram hashtags that can optimize your Instagram posts. IGSUMO's hashtag generator tool is updated regularly so you can find the latest hashtags that can connect you to your potential clients.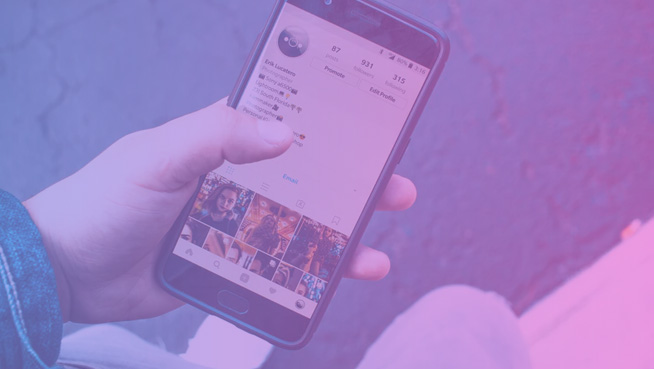 What IGSUMO's Instagram Hashtag Generator Is About
What Is An Instagram Hashtag Generator?
A hashtag generator is a tool that gives you up to 30 different hashtags that you can use under your Instagram post. It can recommend the best hashtags, related hashtags, and top hashtags to optimize your post. The hashtags will help reach more people, increase your followers, and boost your chances of connecting with your potential customers. You can get several hashtags from one keyword.
How Do Hashtag Tools Work?
IGSUMO's hashtag expert tool will scour all the relevant hashtags available for the keyword you have entered and make the best suggestions to give you amazing results in record time. All you need to do is copy and paste the hashtags under your post.
Why Should You Use Instagram Hashtag Maker?
Using this tool helps you to generate hashtags that give your brand page the right exposure. It can help you get real followers and experience genuine Instagram growth.
With the right hashtags, potential clients are more likely to see your posts, check your Instagram profile, follow you, and convert. You may or may not get increased likes in seconds or minutes, but the results are amazing for your Instagram account in the long run, especially if your content, products, and services are of high quality.
What Are The Best Hashtags On Instagram?
There are several hashtags you can use on your Instagram page. But you can find the best hashtag for the kind of product, service, or content you offer based on one keyword. You can also get the best hashtag for each post you want to make.
Some of the highest hashtag searches include #photooftheday, #happy, #beautiful, #fashion, #love, and many others.
Will Instagram Hashtag Creator Increase Engagement?
Yes. Instagram hashtag automation tools like IGSUMO can help you increase comments and engagement under your Instagram posts.
As it can boost your Instagram reach, more people get to see your posts and visit your page, which increases the chances of people engaging your posts. IGSUMO's other Instagram automation tools like auto reply bot and auto commenter can help you make the most of these increased followers.
With the Instagram auto reply feature, you can respond to comments under your page automatically. You can choose to reply to the comments directly under it or send automated responses to the direct message tab of the commenter. This bot can also recognize abusive comments under your page and delete or hide them immediately after they are posted.
How To Use Hashtag Generator?
How To Use Hashtag Generator?
It is simple to use our hashtag generator tool. We have made easy-to-follow videos for you. You need to enter the appropriate keyword and generate a list of relevant hashtags that will give your post the desired results.
How To Display Hashtags?
You can display hashtags in your Instagram post by pasting them in the caption. You can also put them in the comments of your post. If you have made several posts in the past and just discovered this tool, IGSUMO has an auto comment bot that allows you to comment automatically under your past and present posts.
You can still generate hashtags for your previous Instagram posts and use this auto commenter tool to paste the hashtags in the comment section automatically.
If you wish to have more hashtags under your post, putting them in the comment section makes the post caption look shorter. But remember, Instagram allows you to add up to 30 hashtags to your Instagram post and 10 hashtags to your Instagram story.
Does Putting Hashtags In Comments Work?
Some people prefer to put hashtags in their comments section to keep the image caption clear and clear. It may also allow the first caption that is full of hashtags to disappear after a few comments under your post. According to Instagram, you can put hashtags in the caption or the comments, and they both work just as much.
Instagram Hashtags That Convert
Instagram Hashtags That Convert
Get a comprehensive list of hashtags with our advanced keyword recognition tool.
Trending Hashtags
Generate top hashtags so your posts appear higher when users search for trending keywords.
Popular Hashtags
Generate popular hashtags with long-range. Boost your Instagram page's visibility for longer.
Relevant Hashtags
Related hashtags are similar to your keyword and posts, showing different hashtags you can use.
Live Hashtags
Generate a variety of hashtags used by other Instagram users that use similar keywords as your posts.
What Our Customers Are Saying
Our customers are improving customer experience and generating increased ROI too!

Dona, K.
Freelancer On Upwork
"We use Instagram automation tools to respond to users and potential customers quickly. We can get them all the information they need without lifting a finger."

Nelson, T.
Social Media Director @PrimeoDigital
"What I love most about automating my Instagram tasks is the simplicity. The customization and UI is brilliant and scheduling Instagram posts in bulk makes my work easier and faster."

Dave, O.
Youtuber
"Instagram automation tools make it easy to auto comment and auto reply on Instagram. Responding to comments quickly has enormously improved our lead generation and increased our revenue!"
IGSUMO has several unique features that can help you yield amazing results with your Instagram...
read more