Free Sign UP One-Time-OFFER!
No Credit Card Required
Awesome Features
Leverage our amazing new features to get the most out of your Instagram marketing. Some of our no-spam auto reply bot features include:
Auto Reply To Comments
Create multiple auto replies to quickly respond to comments under your Instagram posts.
Hide Offensive Comments
Use auto reply bot's intelligence to recognize and delete offensive Instagram comments.
Auto Reply Instagram DMs
Automatically respond to Instagram DMs. Auto reply to comments privately via the Instagram direct message tab.
Saved Replies
Use your saved replies as preferred templates so you can use them anytime you want. And many more amazing features!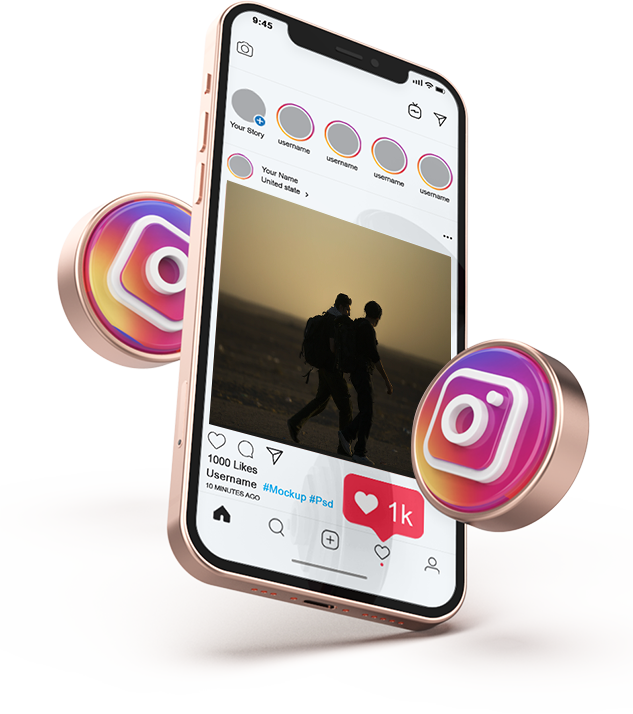 Get Started In Just 3 Steps!
Few steps to connect your Instagram account and set up the Instagram auto reply feature.
Start For Free
Create your free account on IGSUMO. No credit card required.
Connect Instagram Account
Connect Instagram account is just a few clicks easy. Clicking the` Login with Facebook` button will prompt you to allow access to import your Instagram account and you are ready to go.
Create Auto Reply
Create your quick replies. Add as many auto reply templates to your Instagram bot. Reply automatically to comments under your Instagram post based on automatic reply content. You can also hide/delete any offensive comments. mentioned in the quick reply. You can save your replies as templates and use the saved replies whenever you want.
Send Direct Messages To Instagram Comments
Our Instagram auto reply bot can send a direct message as a response to an Instagram comment. You can create Instagram quick replies that go to your commenters' DMs once they comment. The bot can also reply publicly under the posts.
When there is an offensive comment, your auto reply bot will delete or hide the comment as per your instructions. However, it can still respond to the comment automatically via Instagram DMs or directly under the comment.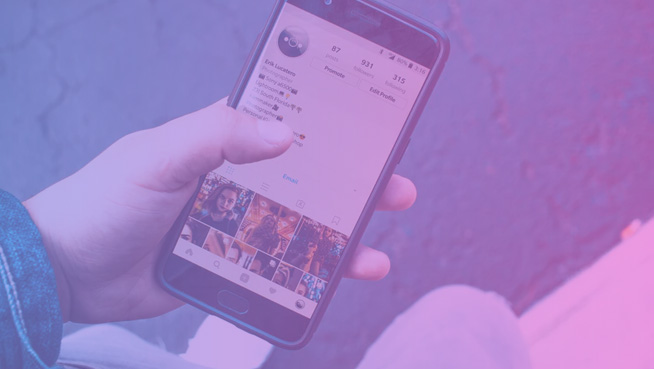 Training
We have made it super easy to create Instagram automation campaigns. Take a look at some of our easy guidelines and get started with your Instagram marketing today!
No Spam Auto Comment Reply Bot
Our Instagram auto reply bot does not spam Instagram comment replies. The instant reply bot will not spam direct messages either.
Solve Customer Queries Faster
Create a variety of Instagram auto replies that helps you answer your customers' queries and solve problems faster. Lead prospects through the sales journey quicker directly via Instagram messages.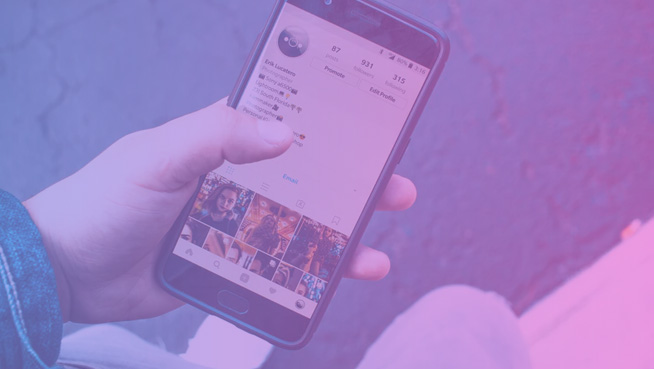 Why You Should Use Instagram Quick Replies
There are several reasons why automating your Instagram user interaction with smart auto responses and quick, direct messages are important.
Automate Replies To Instagram Direct Messages
Respond to your Instagram direct messages any time, even after your business hours. Give instant gratification by reacting to Instagram DMs with quick auto replies. 
Instagram Auto Reply Tool Keeps You Available
Instagram Auto Reply Tool Keeps You Available
Reacting to comments and messages immediately, whether via inbox or under the comment, gives the impression that your business account or personal profile is always available. This means your followers know they can reach you anytime they want, which is great, especially if you own a business. As social media does not have closing hours, your daily activities as a modern marketer shouldn't either. Our Instagram auto reply tool will keep your business available and online 24/7, even during holidays, weekends and after business hours. Being available also increases your chances of getting more conversions because you never know when a prospective customer will message you.
Helps You Automate Answers To The Same Questions
Your business profiles will almost always get repeated questions from followers and potential customers. While allowing your human agents to answer is good, repeating the same tasks will take its toll on them. Your staff could become disenchanted and provide unimpressive responses.
With automated DMs, you can respond to as many repeated enquiries from your followers without any problem. You can use Instagram quick replies to provide accurate responses to any message a user sends.
Our auto reply tool helps you create quick replies to answer common questions and provide users with relevant business information. This will not only save time but ensures your human staff can focus on other complex back-office operations. This reduces the chances of burnout and cuts human errors.
Engage Instagram Followers 24/7
Engage Instagram Followers 24/7
Use our instant reply bot to interact with your Instagram followers and customers 24/7. You can answer common questions faster and provide instant replies to your Instagram comments. This allows you to increase the engagement rate of your Instagram account. More quick replies will also improve customer experience and show a commitment to customer satisfaction. Our smart auto reply bot will automatically double the engagements you have under your Instagram posts by replying to each comment.
Multiple Instagram Auto Replies
Create different automated responses to make engagement with your Instagram followers natural. You can create varieties of Instagram quick replies for each comment.
Never Leave Any DM Unanswered
Our auto responder bot will provide quick replies to your Instagram direct messages in human-like conversations. Ensure every message in your inbox receives an instant response. Design different Instagram quick replies and use them to answer frequently asked questions among other direct messages.
Automate Instagram Messages
Instagram auto reply bot can provide a variety of instant responses to your Instagram DMs. Create multiple messages in just a matter of minutes via a user-friendly dashboard. Create a welcome message that instantly greets anyone that messages your business via Instagram DM. You can also create other automatic responses to chat with customers via Instagram DM.
Auto Reply Bot for Smart Instagram Marketing
Auto Reply Bot for Smart Instagram Marketing
IGSUMO's instant reply bot is built with intelligent marketers in mind. Our auto reply feature helps you automate your Instagram marketing strategies, particularly responding to comments on your page publicly or privately. Remember, the Instagram algorithm rewards engagements, helping you to boost your brand account sporadically.
With this tool, you can save time spent answering commonly asked questions. Instead, your customer service agent can focus on other tasks and the different services that you offer. You can use Instagram quick replies feature to interact with your followers immediately after they contact your business. This can help you solve problems faster, start the consumer journey quicker, increase your chances of conversions and foster good relationships with your followers.
Main Features of IGSUMO's Instagram Auto Reply Feature
Integrate more than one Instagram Account
With IGSUMO's quick reply feature, you can connect and manage many Instagram accounts as possible. You can automate quick replies on all of your Instagram business accounts and personal profiles.
Create Quick Replies for your Instagram Direct Messages
You can create a conversational quick reply for any Instagram message. IGSUMO allows you to design different quick replies. This becomes useful when creating an automation campaign because you can set the bot to quickly respond to different direct messages with the appropriate automated response.
Send Automated Direct Message To Instagram Comments
Automatically respond to comments, posts and Instagram stories via direct message. You can set the quick reply bot to react to a follower privately or publicly. You can also respond to already-deleted comments via your direct message.
Collect User Data from Instagram Followers Automatically
Use IGSUMO's quick replies feature to collect user details like phone numbers and email addresses automatically. In addition to sending a quick reply, our auto reply tool can also help you save the contact details of users that send Instagram direct messages to your business. This can help you promote your product more and offer special discounts.
IGSUMO Saves Replies and Direct Messages
Never lose any chat history. You can refer to your saved replies, Instagram DMs, and comments anytime. Our Instagram quick reply feature can save the messages and comments that have received an auto reply.
What Our Customers Are Saying
Our customers are improving customer experience and generating increased ROI too!

Dona, K.
Freelancer On Upwork
"We use Instagram automation tools to respond to users and potential customers quickly. We can get them all the information they need without lifting a finger."

Nelson, T.
Social Media Director @PrimeoDigital
"What I love most about automating my Instagram tasks is the simplicity. The customization and UI is brilliant and scheduling Instagram posts in bulk makes my work easier and faster."

Dave, O.
Youtuber
"Instagram automation tools make it easy to auto comment and auto reply on Instagram. Responding to comments quickly has enormously improved our lead generation and increased our revenue!"
IGSUMO has several unique features that can help you yield amazing results with your Instagram...
read more