Instagram hashtags continue to grow in popularity because people are beginning to realize how much power they wield.  Simply put, hashtags make your work easier, but only if you use the right ones. In fact, your Instagram account could be removed for irresponsible usage of hashtags.
How then can you find the best hashtags? How do you use Instagram hashtag generators like IGSUMO? What is an irresponsible use of hashtags? You will find answers to this question and many others in this article.
What Are Instagram Hashtags?
Simply put, Instagram hashtags are a combination of letters, numbers, and emojis preceded by the # symbol. Hashtags don't have to include all three elements. They are used to categorize content and make it easily discoverable. Instagram hashtags, like other platforms, are clickable.
Instagram users can also follow or search for hashtags to see all the posts using them.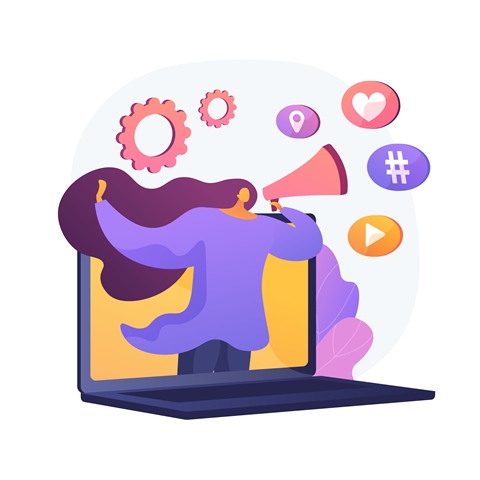 Why You Need Instagram Hashtags
Instagram hashtags have many functions and benefits. One of the most popular uses of hashtags is increasing visibility, but besides that, hashtags play other crucial roles.
Here are some reasons why hashtags bring value to your Instagram account.
Increase Engagements Under Your Post
It is no longer a secret that the right hashtags will expose you to a wider audience, especially your target audience. With the increased reach comes more engagements.
When you use relevant hashtags under each post, more people are likely to engage. You will get more likes and comments under each post because the audience that is interested in your content can now see it. And if you also happen to respond to every comment under your post, you'll be doubling your engagements.
Gain More Organic Followers
In addition to increasing your engagements, Instagram hashtags help you grow your follower count with organic and real followers. You don't need to buy followers or use fake followers to increase your Instagram followers.
Fake followers offer no value for businesses. They will not engage your posts and will certainly not buy from you. So why buy followers when you can generate the best hashtags that increase followers using the smart IGSUMO Instagram Hashtag Generator Tool.
To Rank Higher On Search Results
When people search for content on Instagram, hashtags related to the search query also appear. If you want your posts to rank higher on search results, hashtags are beckoning.
Anytime anybody searches for content related to the hashtag or hashtags you have used, they can see your posts quicker in the search results.
Appear Regularly On The Explore Page
Another benefit of hashtags on Instagram is appearing regularly on the Explore Page. Appearing regularly on the Explore page exposes you to a diverse audience which is great for your Instagram growth.
How To Find The Best Hashtags On Instagram
We have discussed hashtags and how the right hashtags help you enjoy their benefits. But how do you find these hashtags? Remember, Instagram frowns at users who copy and paste the same hashtags for every post. If you don't want your account shadowbanned any time soon, then you need fresh hashtags for each post.
Thankfully, you can search for and generate the best hashtags for all your post with Instagram hashtag tools.
The IGSUMO Instagram search tool helps smart marketers to find the appropriate hashtags to use. You can use this free automation tool to generate related hashtags for each post.
Why The IGSUMO Instagram Hashtag Tool Is Crucial To Your Marketing
IGSUMO offers one of the best Instagram search tools, which is why many savvy marketers prefer it. Here are some benefits:
Helps You Avoid Hashtag Gimmicks
With a hashtag tool like this, you will be able to avoid hashtag gimmicks like #follow4follow, #like4like, #followme, etc. While some of these hashtags may boost page reach and even give you a few followers on the way, there is little or no ROI.
Hashtag gimmicks like the one above will only expose your page to users who are just interested in you following them back or liking their posts. They are not interested in buying from you, which isn't what a business need.
Ensures You Don't Use Banned Hashtags
Banned hashtags are common and difficult to spot. Hashtags like #skype, #streetphoto, #single, #skateboarding, #happythanksgiving, #beautyblogger, #models, and many others are fagged by Instagram. A good Instagram hashtag tool ensures you don't fall victim.
Helps You To Generate The Appropriate Hashtags For Each Post
The obvious reason is – Hashtag tools help you to generate relevant hashtags for all your post. It is easy to generate hashtags on IGSUMO.
All you need to do is create a free account, import your Instagram account, enter a keyword and generate the hashtags using a keyword peculiar to the post. From then, you can copy and paste the hashtags under your posts and start enjoying increased visibility, engagements, and conversions.