You want to use trending hashtags that improve your reach, but you don't like how they look under your posts. Good news – you can hide hashtags on Instagram.
While you are thinking of hiding your Instagram hashtags, you should ask yourself if you have the best hashtags that can put you up there amongst the top Instagram accounts in your niche.
It is not enough to hide hashtags on Instagram; you should have the most popular Instagram hashtags under your posts and Instagram feed.
With IGSUMO, you can get the best Instagram hashtags for all your posts. This Instagram automation tool helps you generate hashtags that will boost your post, increase your followers, and ultimately get more conversions!
IGSUMO's Instagram hashtag generator is a free tool that is updated regularly so you won't use banned or over-used hashtags, but only the best ones. This helps you generate the relevant hashtags that you can hide under your posts, Instagram Stories and IGTV videos.
Now that you know how to get hashtags that boost your Instagram growth, how do you hide hashtags on Instagram? It is easy, and we'll learn how to do this in 4 easy steps.
How To Hide Hashtags On Instagram
After drawing up a powerful caption that gets your target audience, you may not want to end it with a long list of hashtags. But you need the hashtags to get to your audience.
Thankfully, you can hide hashtags under your Instagram posts in a few straightforward steps. Here is how to do it:
Hide Instagram Hashtags In Your Comment
Hiding Instagram hashtags in a comment is common among Instagram users. It is pretty straightforward to hide the hashtags of your Instagram posts in the first comment. You can do this in four steps: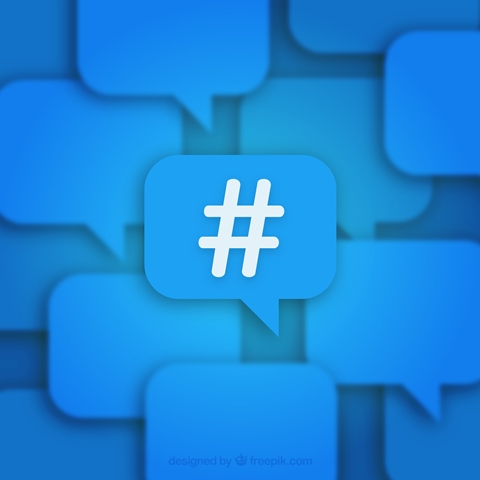 Step 1: Create a new Instagram post and write your preferred caption. Remember, you can also hide hashtags when you schedule Instagram posts. You can plan your Instagram posts with IGSUMO's free auto poster tool.
Step 2: Once the post is published, click the comment icon under it to leave a comment.
Step 3: Write out the hashtags you want to use. Alternatively, you can copy the hashtags from the Instagram hashtag Generator tool and paste them into the comment section. Tap 'Post' to comment.
Step 4: The hashtags will not be visible to mobile app users until they tap the View All Comments. But will be at the top position on the desktop version of the social network.
.
How To Leave Hashtags In The Comment Section Of Your Previous Posts
If you've made many posts in the past and would like to add relevant hashtags to them or put the hashtags in the comment section, you don't have to do it manually on Instagram. You can use the Instagram Auto Commenter tool to post the comments automatically.
Here is how to do everything directly on IGSUMO:
Step 1: Generate the appropriate hashtags for the post using the IGSUMO hashtag generator.
Step 2: Navigate to your dashboard, where you can see your past Instagram posts and click the ones you want to add hashtags to.
Step 3: Click the auto comment button for the posts and paste the generated hashtags. You can auto comment immediately or schedule them to go live later.

How To Hide Hashtags In The Caption
You can also hide Instagram hashtags in the caption. The hashtags will be there but are not visible at first to Instagram users. Here is how to do it:
Click the Enter or Return button after typing your caption.
Enter a punctuation mark, then tap Enter or Return
Repeat the above steps three or more times before writing or pasting the hashtags.
Instagram hides captions that go beyond three lines, so the hashtags won't be visible until your followers click …more. Even when they do, your hashtags will be far from the caption and image, so they won't disturb your message.
How To Hide Hashtags On Instagram Stories
You can also hide hashtags on your Instagram stories, mainly if you use more than one hashtag. You can do this in three ways:
Option 1
Hide the hashtags by reducing their size to make them very small. The size doesn't matter as long as the hashtags are there.
Option 2
Hide the hashtags by tapping the hashtag sticker and changing it from a white background to semi-transparent.
Option 3
Paste an emoji, GIF, or sticker on top of the hashtags to cover them.
Summary
Hashtags are crucial to your Instagram strategy. If you want to reach your audience, you need hashtags that make you appear in their searches and more often on their explore page.
Not everyone knows the best hashtags to use for each post. This is why you need an intelligent tool like IGSUMO's hashtag generator to get relevant, trending, and popular hashtags that will help you rank higher. The tool is currently available for free. Click here to start now and enjoy this limited offer.