An Instagram auto poster tool can help you publish posts immediately or schedule them for later. Learning to schedule posts in advance helps save time, and increases your productivity because you get to focus more on other things that matter.
Whether you own a business or you manage the social media account of one, the more complex your Instagram marketing is, the more it is important to use an Instagram auto poster or scheduler. This is because it is easier to produce top-quality content when you automate much of the work
There are a handful of Instagram scheduling tools available today. There are a lot of things to consider when choosing a tool, but it is important to also look beyond scheduling to what else the tool offers.
For example, an automation tool like IGSUMO puts you in the driving seat of your Instagram marketing efforts.
Along with its Instagram auto poster feature, IGSUMO has several others like hashtag generator, intelligent auto reply bot, comment automation, auto DM, and many others.
These features take the grunt of the work from you, ensuring you yield gain more organic followers, boost engagement, and increase ROI.
Now that you know this tool offers more than automating Instagram posts, let us look at how you can use the IGSUMO Instagram Auto Poster to schedule posts or publish immediately.
How To Publish Posts With IGSUMO's Instagram Auto Poster
Scheduling your Instagram posts helps you to keep a cohesive and coherent Instagram profile. It will also help you stay consistent and regular which is great in retaining the interests of your current followers and gaining that of new followers.
IGSUMO is a simple and powerful tool. Its Instagram publishing feature is straightforward and helps you to schedule or auto post content in a flash.
You could schedule posts for as long as you want, choose how many times you want ta repost to be made, and select a time zone. Selecting a time zone is useful for content creators and marketers who have the bulk of their audience in a particular place and want to reach them easily.
Steps To Automate Instagram Posts With IGSUMO
Here is how to use IGSUMO's Instagram auto poster for quick publishing: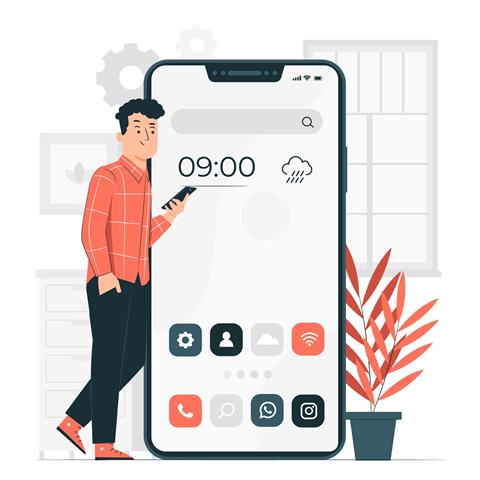 Create a free account with IGSUMO
Before you get started, you need to create an account. It only takes a minute or less and you can sign up for free with no credit card required here. There is an extended free period for you to test the tool and enjoy its other numerous features. However, to fully enjoy this tool, you need to use its most popular plan amongst smart marketers.
Import Your Facebook and Instagram Pages
The next step is to import your Instagram page. IGSUMO allows you to import as many as 4 different Instagram accounts. But this depends on the plan you are on.
Before you do, you must have connected your Instagram page to Facebook. Follow the steps below to connect your Instagram to Facebook:
Ensure you change your Instagram account to a business profile.
Sign in to your Facebook account and select Pages on the left side.
Select the page you want to link the Instagram account to.
Click Settings at the bottom of the Manage Page section on the left.
Click Instagram in the Page Settings
Select Connect Account from the menu.
Enter your Instagram credentials (username and password) and Log In.
Now you are ready to import your Instagram account to IGSUMO.
Enable Bot Connection
After importing your Instagram account and Facebook page, the next step is to enable bot connection. Simply click on the 'Plug' icon beside the Instagram account name to enable bot connection. Enabling bot connection ensures every setting you make reflects on the account.
If you don't enable bot connection, the posts you schedule or any other action you make will not go live on your Instagram account.
Instagram Publishing
Now that you have connected the bot, navigate to the left menu and click Instagram Publishing to start using the Instagram Auto Poster and Scheduler tool.
On the next page, you will see an option to create an image or video post. If you want to create an image post, follow the steps below:
Tap Upload below the URL space to upload a picture. You can also use the URL space to enter the link to an image.
Enter the campaign name. This helps you identify each post automaton.
Write the post caption just like you would when posting on Instagram.
Choose the Instagram accounts you want to post to. Users on the Master plan can post to as many as 4 different IG profiles.
You can decide to Post Now which will send the post immediately after you tap
If you uncheck the Post Now slider, it will show you options to choose the schedule time and date, time zone, number of times you want to repost, and the time interval.
After filling in all the required details, click Submit to confirm the operation.
You can follow the same steps to use the IGSUMO Instagram auto poster tool to make video posts.