Although gaining followers has become easier on Instagram, it is quite difficult (but not impossible) to get 1k followers on Instagram in 5 minutes unless you are a celebrity.
While there may be several third-party apps that promise these immediate results, they can sometimes get your account banned or shadowbanned. 1k followers on Instagram in 5 minutes mean these are more likely to be fake followers and:
Fake followers will not increase your engagements, and if you have a business, they can't buy from you or interact with your posts.
Fake followers are a huge turnoff to many Instagram users, potential customers and brands because it means real people do not like your products, services or your page and your account is worthless.
But you can build your Instagram account with different untapped strategies that this blog will show you so that in not too long, you can get a thousand followers and more in little time. What are these techniques?
Steps To Quickly Get 1k Followers On Instagram In 5 Minutes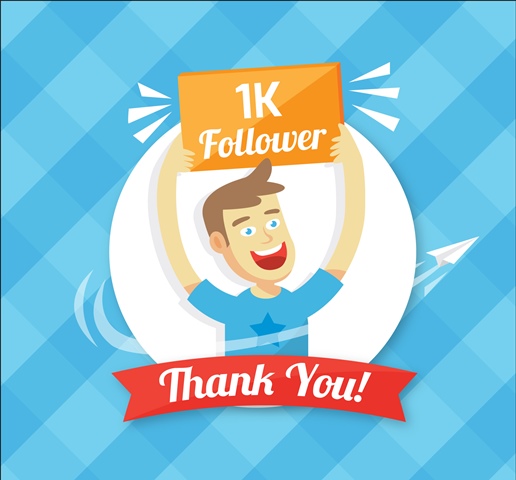 Use The Best Instagram Hashtags
The right hashtags will connect you to the target audience that values your page. But do you know the best hashtags for your Instagram posts?
The answer, like many other people, is no. This is why you need an Instagram automation tool like IGSUMO. This free tool has an Instagram Hashtag Generator feature that can generate the best hashtags for each post you make.
It only uses a keyword to get you the most popular hashtags on Instagram that people are searching for, especially the ones that concern your page and the services you offer.
It can recommend up to 30 different hashtags and geotags that will make your Instagram posts go viral, increase your reach so your posts and pages are seen by more people, including your target audience, which will ultimately get you more followers, especially if you have rich content.
Your posts will appear more frequently on the explore page and at the top of search results.
IGSUMO's Instagram hashtag generator is currently being rolled out for free, and you can get started now, with no credit card required. You can read more about the influence of hashtags on your Instagram page's growth in this blog.
Increase Engagements Under Your Post With Auto Replies
Another way to boost your page growth in a bid to 'get 1k followers on Instagram in 5 minutes' is by increasing the engagements under your posts, especially comments through auto replies.
Engagement is organic reach. Ensure you interact with at least 10 accounts every 20 minutes and give valuable comments.
IGSUMO's Instagram auto reply feature means you can respond to comments under your posts automatically. The tool can send natural and automatic replies to comments publicly or privately through direct messages.
Auto responses not only double your engagements but help you achieve the following:
Solve problems faster.
Keeps your current followers happy because replying to them on social media means you value and appreciate them.
It helps you move potential customers through the sales funnel faster.
Increases your productivity. You get to focus on many other things that improve your Instagram account.
IGSUMO's Instagram auto reply feature can also delete offensive comments from your page automatically. This intelligent bot can spot abusive and unwanted words or phrases in comments. It will delete such comments or hide them immediately, so other followers or potential clients do not see them.
Create An Attractive Bio
While you use hashtags and auto replies to get more people to check your page out and follow you, it is recommended that you have a great bio that keeps them.
Think of your Instagram bio as your landing page, and you will realize how important it is to get your dream 1k followers on Instagram in 5 minutes.
Ensure your bio tells potential followers what you offer, how you can solve their problems, plus a call-to-action that tells them what you want them to do. If you are looking to get more followers, your CTA could ask them to 'tap the follow button and enable post notifications if they want to get the best….'
Use Instagram Stories More
Numbers back this up. About 45% of the most viewed Instagram stories are from businesses. Instagram accounts that use Stories experience more engagements.
In fact, according to Instagram, one in three Stories results in a direct message. Don't forget to use the location and hashtag features to your advantage so you can create visibility and make your Instagram Story attractive to people who are not following you.
Be Consistent With Your Posts 
You should also post regularly if you want to increase your Instagram followers. You don't want people wondering why they followed you in the first place.
Scheduling your post in advance is one of the most effective ways to be consistent with your Instagram post.
With IGSUMO's Instagram auto poster, you can plan and schedule content ahead of time. For those who have their target audience in countries with different time zones from theirs, IGSUMO can help you automate the posts to go live whenever they are online.
This means you don't have to be online when your target audience is online. IGSUMO's auto poster will make posts as at when due, with the hashtags you want so you continue to connect with potential followers regardless of time.
Scheduling Instagram posts will also increase your team's productivity because you can achieve more when your posts go live at the right time.
Summary
Although these strategies may not give you the 1k followers on Instagram in 5 minutes that you want, they can, in the long run. And you will not get banned or shadowbanned because your account will be of high quality to potential clients, followers, and other Instagram users.
As it is difficult to do all these and more on your own, IGSUMO is an Instagram automation tool that eases the burden and makes it easy and faster to get your dream number of followers.
Click here to get started on IGSUMO for free with no credit card required.