If a user makes their Instagram account private, you cannot see their posts unless you are a confirmed follower. Many people want to bypass this due to different reasons. If you are like this and looking for a private Instagram viewer, this blog will tell you all you need to know about Private Instagram viewers and many more.
Simply put, a private Instagram viewer app allows you to see the content on private Instagram accounts. But do they work? Should you use a private Instagram account viewer? Can you see a private Instagram account without using a private Instagram viewer?
There are many questions to be answered in this blog. But first, Instagram has very strict safety and privacy guidelines, so the platform forbids viewing a private profile that has not confirmed you as their follower.
Therefore, we do not recommend that you use all the apps that promise this feature. Not only because we disapprove, but there are also several other reasons why a private Instagram viewer may not be right for you.
We'll talk about why these apps are bad for you, but first, let us talk about a tool that is perfect for you – IGSUMO.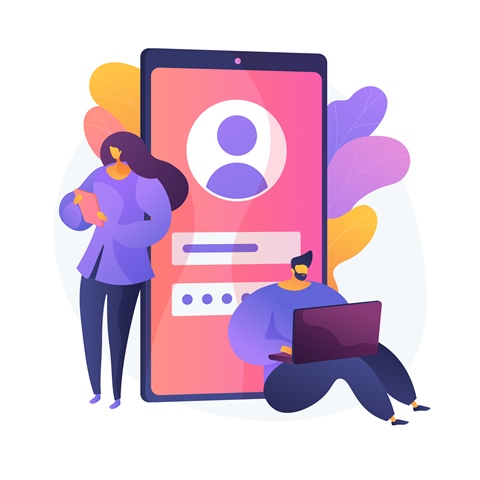 IGSUMO is an Instagram automation tool with lots of amazing features that can help boost your Instagram growth, increase engagements, get you more followers, among many others.
Part of IGSUMO's features include:
Instagram Auto Poster: With live editor to automate your posts. Plan and schedule posts and choose from every time zone available. Customize your posts just how you want them delivered and when you want them, and the tool does the rest.
Instagram Hashtag Generator: This tool generates the best hashtags for each post you want to make. This helps your post reach a wider audience.
Instagram Auto Reply: Respond to comments and direct messages automatically with an intelligent auto reply bot.
Auto Comment tool.
Broadcasting and many other amazing features await you on IGSUMO for free, with no credit card required. You can claim your free ride by clicking here.
Now, you know the tool your Instagram account needs, what do you need to know about Private Instagram viewers?
Should I Use A Private Instagram Viewer?
As good as social media is, it has its detriments, especially when misused. Instagram users with private accounts most likely have good reasons for doing that.
They could be uncomfortable about showing their lives to many people except friends and close associates. Sometimes, they could be protecting themselves from dangerous people.
If you find yourself trying to use a private Instagram viewer, you may be crossing a line that you shouldn't.
Before you choose to use one, why not consider knowing the person first? Suppose a person has made their Instagram account private. In that case, the best thing is to make your relationship with them develop naturally until they are comfortable sharing their life with you.
Don't forget; you are not entitled to people's lives. It's a user's choice to allow whomever they want to see their content, and we should always respect that.
What Are The Private Instagram Viewer Apps Available?
A simple search on Google will get you a list of private Instagram viewer tools. And here are the reasons why you may want to reconsider:
Do Private Instagram Viewers Work?
The simple answer to this is 'kind of.' Instagram investigates these apps to ensure they don't end up leaking these pictures. According to users who have tried some of these apps, here are their experiences:
These apps ask for your sensitive personal data that you may not want to (or should not) give. Platforms like this could sell your private information to shady companies.
Their free offers come at a high price. While some of them load the pictures, they are usually blurred, and then the app asks you to verify or upgrade to a higher or paid version.
You will be loaded with a myriad of survey questions.
You could get a computer virus. Almost all of these apps are hosted web applications, so getting a virus on your phone or computer becomes easier.
How To View Private Instagram Accounts
Send Them A Follow Request
This is the simplest way to see the content on a private Instagram account. Some of these people don't really check who requests to follow them and are quick to accept. Most times, they are more likely to accept if you've met them before.
Ask A Mutual Friend To Show You Their Profile
If you are so desperate but don't want to send a follow request, involving a third party who follows the person could be your next action.
Although the downside is you may only see their profile once, it is a lot better than using tools like a private Instagram viewer.
Another method is to create a fake account that is nothing like you – but we don't encourage this either.
Summary
Instagram is a multi-billion dollar company. It would be unlikely for a random tool on the internet to just break into their security without a public outcry. The chances of getting the desired result from a tool like a private Instagram viewer are minimal at best.
Why not ask or follow the person? It couldn't be that bad!
While you spend time thinking of seeing their private profile, are you sure your account is doing well? If it is, it could be doing a lot better when you use Instagram automation tool like IGSUMO to automate your activities and make your efforts easier!