Instagram has become more than a photo and video-sharing app. With more than 1 billion monthly active users and over 50% of its users following at least one business account, Instagram marketing has become key to the eCommerce success of most brands.
The platform has several features that allow you to reach your target audience and convince them to buy your products and services. Instagram also helps to drive traffic to your website.
That's not all; there are now several Instagram automation tools like IGSUMO, for example, that smart marketers are using to boost their Instagram marketing, give themselves a competitive edge, and experience unparalleled eCommerce success.
IGSUMO, like a few other powerful tools, helps marketers automate their Instagram marketing strategies, so they get to accomplish more in less time. This unique tool has several features that help you get more out of your Instagram marketing.
Some of these features include:
Instagram Posting and Content Planner Feature: To create a coherent Instagram profile and maintain consistency with your posts by scheduling them in advance.
The Instagram Hashtag Generator Tool: To search for and generate the best hashtags for each of your posts so you can reach your target audience, rank higher in search results, attract organic followers, and often appear on the Explore page.
Intelligent Auto Comment Reply Bot: To respond to comments automatically with an advanced keyword recognition bot that provides natural responses.
Auto DM: To send automated direct messages to potential and existing customers.
Auto Delete Offensive Comments: For those who may suffer from negative comments from trolls and even rivals, this feature, when set, automatically deletes unwanted comments from your page.
Multi-Account Integration: Advance your Instagram marketing efforts in as many as 5 different accounts for free.
These features, among a handful of others, help marketers to automate their Instagram marketing easily.
Now that you know, let's take a look at some of the reasons why Instagram marketing can lead to eCommerce success.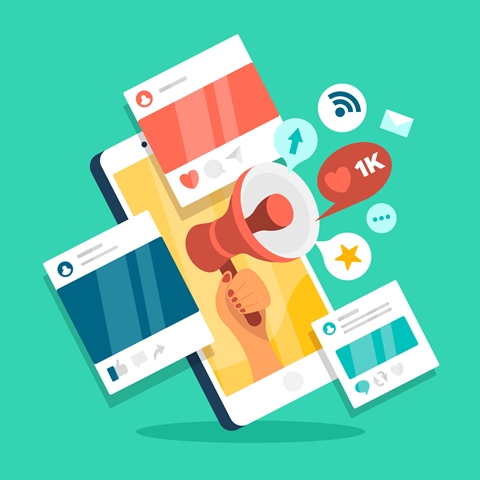 Why You Should Use Instagram Marketing To Improve Your eCommerce Strategies
The odds are certainly in your favor, and Instagram is a goldmine for willing businesses! More than 200 million Instagram users visit at least one business account on the platform every day. About 60% of users also use Instagram to discover new products.
There is no reason you should be ignoring Instagram, especially with special Instagram automation tools available. Here are some reasons why it is important to use Instagram marketing if you want eCommerce success:
Visual Communication Sells Faster Now
Photos and videos help you sell faster today. And since Instagram is predominantly image and video-based, it is a no-brainer. The visual nature of Instagram gives you an excellent opportunity to showcase your eCommerce products.
Instagram has several features for you to display your products and services. You can use photo and video posts, Instagram Stories, live videos, Reels, and IGTV to drive home your message and convert more.
Instagram's Marketing Features
Instagram also makes things easier for marketers like you. There are several features that ensure you make the most of Instagram marketing to experience increased eCommerce success.
For example, Instagram Shopping offers your potential customers a storefront experience where they can explore your products. It basically transforms your feed into a virtual store.
Another helpful feature is the Instagram Checkout which makes the online shopping experience better for your new and existing customers.
Users can now buy your products directly on Instagram without leaving the platform with the Instagram checkout option. It works just like the eCommerce in Facebook Messenger feature of intelligent automation tools like Zebrabuzz.
Other Instagram's features like Instagram Ads, the ability to add a link in bio, and so on make marketing easier on the platform.
Insights
You can also access insights on Instagram if you have a business account. This tool lets you see important details about your target audience, popular posts, impressions, and reach.
This helps you figure out how and where to improve, as well as compare your original posts to paid ads to see if the latter worked.
Willing Buyers
Another reason why Instagram marketing is crucial to your eCommerce success is that there are willing buyers on the platform. More than half of the platform's users follow a business account, and up to 60% use the platform to discover new products.
This means people want to buy from Instagram vendors, and you need to take advantage of that. Ensure you have an optimized profile, keep your posts consistent by scheduling posts in advance, engage your audience, and use hashtags to find your customers.
The Wrap Up
All these reasons contribute to why Instagram marketing is vital to any marketer or business that is interested in their eCommerce success. Thankfully, free tools like IGSUMO make it easier for Instagram marketers to enjoy unprecedented results in little time.