Tagging is one of the ways you can make your Instagram experience more fun. You can tag your friends to an Instagram post, Story or comment.
Whenever you tag someone on Instagram, they get a notification to see the post, Story or comment. The only exception is when a private account tags a user that is not following them.
You don't need to do the tagging all the time – Use an intelligent Instagram Auto Tag Tool Like IGSUMO.
If you have a business account, you can also make the engagement with your customers and followers more interactive by responding to their comments. Although responding to an Instagram comment automatically notifies the commenter, you can personalize the response by tagging the user with their username or using their first name.
Now you might think this is a lot of work because business accounts usually receive many comments. But with a smart Instagram auto tag tool like IGSUMO, you can automatically tag users to the replies you send to their comments.
IGSUMO has an auto reply bot that automatically responds to comments under your posts publicly or privately via Instagram DMs. This smart bot has an auto tagging feature, meaning it can mention the commenters in the response. This makes the automatic responses natural.
IGSUMO's no-spam auto reply bot works without supervision. You only need to set the bot up for free, and it will continue to work just like you have set it to with precision.
Now that you know how to make your Instagram tagging better, how do you tag someone on Instagram?
Steps To Tag Someone On Instagram
It is easy to tag your friends, followers and other Instagram users to a post, Story or comment. You can tag or mention people via the Instagram mobile app for Android or iPhone in four ways. Here is how to do it:
How To Tag Someone To A New Instagram Post
Anytime you tag people to a post on Instagram, the notification appears on their profile under the 'Photos and Videos of You' section. It is the same when someone tags you to a post.
Clicking the notification will take you directly to the post. If you want to tag a user, follow these simple steps:
Step 1: Open the Instagram app
Step 2: Create a new Instagram post. Tap the + icon at the top of the screen to do this. Select the photo you want to post and tap 'Next.'
Step 3: Edit the post to your preference and tap 'Next.'
Step 4: Fill out the details of the post before publishing, like the caption, location and whether you want to share to your Facebook, Twitter, and Tumblr pages.
Step 5: Before you click 'Share,' tap 'Tag People' to tag an Instagram user to your post.
Step 6: Tap the part of the photo where you want the tag to appear, enter the username or name of the person you want to tag and select them.
Step 7: Click the checkmark on your Android device or tap 'Done' on your iPhone to complete the operation.
Step 8: Tap 'Share' to publish your post. The user or users you tag will get a notification.
What if you already made the post but want to tag someone to it?
How To Tag Someone To An Existing Instagram Post
Step 1: Open the Instagram app.
Step 2: Go to your profile to find the post you want to tag someone to.
Step 3: Tap the three dots at the top of the photo or video and select 'Edit.'
Step 4: Tap 'Tag People' and type in the name or username of the person you wish to tag. Select the user and confirm.
You can also tag users in a comment – As we mentioned in the beginning.
How To Tag Someone In An Instagram Comment
Tagging in the comment section is commonly called a 'mention.' You mention a user in a comment by using their username. They will still get the notification that they have been mentioned in a comment. Here is how to do it:
Step 1: Tap the speech bubble icon beneath a post to comment.
Step 2: You can mention the user by typing '@' followed by their username. You can include a message in the comment, but this is optional.
Step 3: Choose the appropriate username and send the comment.
Don't forget you can easily mention people to comments under your post with the free IGSUMO auto reply tool.
Instagram Stories are not left out!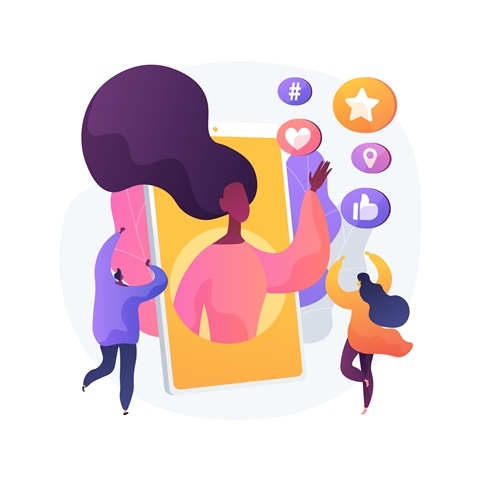 How To Tag A User To Your Instagram Story
Yes, you can also tag people to your Instagram Story. Here is how to do it:
Step 1: Swipe right when viewing your Instagram feed or tap the 'Your Story' option at the top of the page to create an Instagram Story.
Step 2: Take a photo or video for the Story or select from your camera roll. You can do this by tapping the thumbnail of your last picture at the bottom-left corner of your screen.
Step 3: Tap 'Aa' at the top-right corner of the screen and type '@'. Enter the username of the person you want to tag. A list of usernames will pop up when you type the first letter so you can select from there.
When you tag someone to an Instagram Story, they will get a push notification and a direct message showing a preview of the Story.
If you love Instagram like we do, you can automate your Instagram activities like we do too! The IGSUMO Instagram automation tool can automate several processes. These include generating the best hashtags and most popular hashtags for your Instagram posts, engaging your Instagram users with an auto reply bot, scheduling your Instagram posts, and other useful features.
Click here to Get Started on IGSUMO for free today with no credit card required.