The simple answer is Yes. But it is important to use hashtags responsibly. While there are several ways to boost your follower count, you can also increase your Instagram followers with hashtags.
Instagram hashtags are powerful. In fact, they may be more effective than people say. When used right, they could be crucial to your entire Instagram marketing efforts.
Here, we will look at how you can increase your Instagram followers with hashtags.
How To Increase Your Instagram Followers With Hashtags
There are a handful of ways to boost your followers with Instagram hashtags. Let us start with the most effective of them all:

Use A Smart Instagram Hashtag Generator
An Instagram hashtag generator like IGSUMO, for instance, helps you search for the best hashtags to use. This tool uses a keyword that you enter to generate the most popular hashtags on Instagram.
With IGSUMO Instagram Hashtag Generator, you can find the top-ranking hashtags. This allows you to know what people are looking for.
Using the most sought-after hashtags based on your keyword helps you rank higher on search results and appear on the explore page, which will increase your Instagram followers.
Thankfully, the IGSUMO hashtag generator is available for free for an extended period.
The tool also has several other features like a post scheduler, intelligent auto-reply bot, automated DMs, auto-delete/hide offensive comments, among many other amazing features that your Instagram account needs.
Use Niche Hashtags
Hashtags appear in Instagram searches, so using them thoughtfully is an excellent way to gain more Instagram followers for free.
Niche hashtags are specific to the target audience you want to reach. If you offer a service, there are hashtags that are peculiar to what you do.
For instance, if you're a wedding photographer, hashtags like #weddingphotograhy #weddingphotographer #weddingideas etc., can help you connect faster with a target audience that requires your service.
Using industry hashtags will expose your account to people who are looking for you. And if your services look good, you could get tired of counting the number of daily followers you gain!
Again, using an Instagram hashtag generator bridges this gap. For people who are unsure of the hashtags that are peculiar to their industry or their target audience, a tool like IGSUMO simplifies it and makes it easier.
You'll find many hashtags to pick from, which will be effective in helping you increase your follower count.
Connect With New Users With Relevant Hashtags
Although hashtags are arguably the most effective way to gain organic followers on Instagram, it is important to prioritize quality over quantity.
It's not just about using 30 hashtags; it's using the hashtags that gets you more reach to your target audience.
Just like niche hashtags, relevant hashtags make it easier for people to find your content after a search or after they click on a hashtag from another relevant post.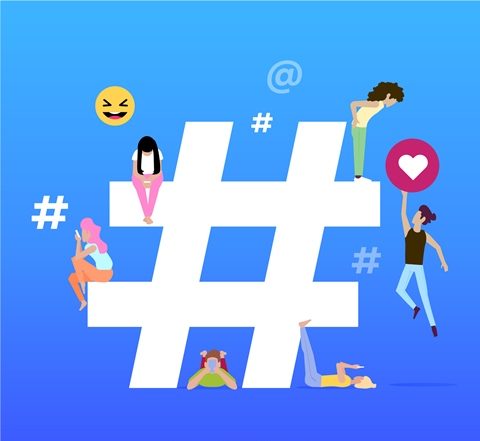 Avoid Banned Hashtags
Banned hashtags are difficult to spot, but using them is detrimental to your Instagram account. For instance, #happythanksgiving is usually flagged as spam. This, along with some other popular Instagram hashtags, are banned and can get you in trouble.
Avoid Hashtag Gimmicks
Another way to increase your Instagram followers with hashtags, especially organic followers, is by avoiding hashtag gimmicks.
Hashtag gimmicks like #follow4follow #likeforlike, and #followme may temporarily get you followers and likes, but these are mostly bots or people who only want you to follow them back.
They have no interest in being your audience or adding anything meaningful to your Instagram growth and ROI.
Conclusion
While these steps will help you to increase your Instagram followers with hashtags, it is essential to note that users can also follow hashtags on Instagram. This means your content may appear on the feeds of people who do not yet follow you.
In this case, the quality of your content and your consistency may be what motivates them to tap the follow button.
Scheduling your post with the Instagram Poster, one of IGSUMO's unique features, is a great way to convince Instagram users to follow your page and engage with you. The tool also works with time zones, meaning you can connect with users that are not in the exact location with you. This ensures your content appears on their feed when they are online. Start now for free with no credit card required.