Instagram is one of the most popular social media platforms today. We all love sharing our best photos and videos and exploring the great content that others share. These contents, as exciting as they may be, are fleeting. You may not get to see the same photo or video twice. This is why it is important to learn how to save Instagram photos and videos.
Thankfully, you can save Instagram photos you see on your feed as well as the photos you share. Saving your photos helps keep them safe if you lose your device or the picture goes missing from your phone or PC.
You could also save your Instagram photos if you want to delete the app but want to keep the beautiful memories you have made first.
Whatever your reason for wanting to save Instagram photos, you will find an easy step-by-step guide on how to save pictures from your favourite social media platform.
But before you learn how to do this, do you know you can make your Instagram experience A LOT BETTER?

The Instagram Automation Tool Your Account Is Crying Out For
Instagram is more fun when you have increased engagements, traffic, followers and experience rapid but true growth. If you like your posts to be seen by a wider audience or want to double the engagements under your posts, there are not many better tools to use than IGSUMO.
This free tool has several features that make it super important for your Instagram page. For instance:
It has an intelligent Instagram hashtag generator that generates the best hashtags for each post you make. This ensures you appear higher on search results and more often on the Instagram explore page. Click Instagram Hashtag Generator to learn about this incredible IGSUMO feature.
Instagram Auto poster with a live editor to schedule your Instagram posts for later or post immediately.
It has an auto reply bot that automatically responds to comment under your page privately or publicly. The bot can also respond intelligently to Instagram DMs. This can be very useful for businesses and content creators because you don't want to keep potential customers waiting too long!
The auto reply bot can also delete or hide unwanted and abusive comments from your page.
Auto comment bot to automatically comment under your Instagram posts, among many other amazing features.
IGSUMO is currently available for free, and you can get started here.
Now that you have the tool that gives stupendous Instagram growth in record time and streamlines your activities, here are the steps to follow to save Instagram photos:
How To Save Instagram Photos You Posted 
It is easy to save photos you captured, edited and posted via the Instagram app to your phone's gallery. Here's how to do it:
Step 1: Open the Instagram app and go to your profile by tapping the icon at the bottom right of the screen.
Step 2: Tap the hamburger icon (the three horizontal lines) at the top right of your screen.
Step 3: Tap 'Settings' in the menu that pops up. It is the first option on the list.
Step 4: Next, click 'Account' on the following menu and select 'Original Photos.'
Step 5: Hit the blue toggle button to enable the 'Save Original Photos' option.
Now that you have this option enabled, any photo you post on Instagram will automatically be saved to your phone's gallery.
If you want to save Instagram photos you have posted in the past, you have to tap the bookmark icon below the posts to save it in a collection or screenshot. This is the same way you save Instagram photos of other users.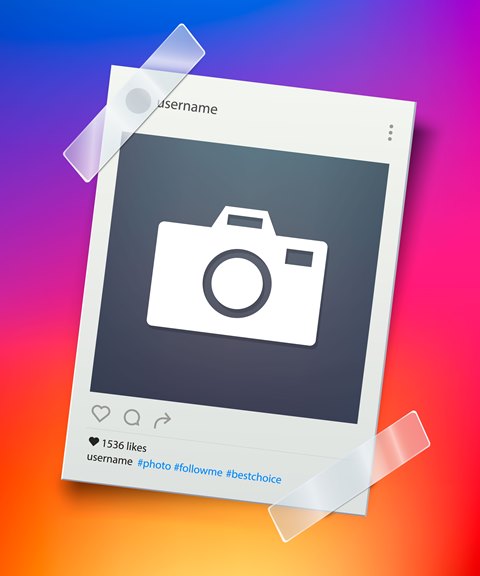 How To Save The Instagram Photos And Videos Of Other Users
Instagram is brimming with many beautiful pictures. There are photos and videos you will love to see again, and it is easy to save them. Here is how to save other users' photos and videos:
Step 1: Simply tap the bookmark icon under the post. It will be added to a collection of saved photos in your 'Saved Folder.'
Step 2: If you want to save to a specific collection or folder, tap and hold the bookmark icon to see your Instagram collections. You can create one by tapping the + icon if you haven't already done so.
Step 3: To see the post you just saved in your collections, go to your profile. Tap the 'Saved' option in the menu that appears. You will see all the Instagram content you have saved.
As of now, only you can see your saved photos and videos on Instagram.
IGSUMO – Free Instagram automation tool for optimum account growth and experience! Start here.