Instagram hashtags are powerful and can be instrumental in your Instagram growth. Hashtags can boost your visibility and increase engagements, among other numerous uses. One of the most effective ways to make the most out of hashtags is to use an Instagram hashtag generator.
There are many hashtag generators, which makes it confusing to choose the right one for you. However, one of the best Instagram hashtag generators is IGSUMO. The IGSUMO hashtag search tool can help you find the best hashtags for each post.
How To Use IGSUMO Instagram Hashtag Generator
The IGSUMO Instagram hashtag generator is a simple but powerful tool. It only takes a few steps to find the best hashtags for your post.
For visual learners, this video will show you how to use IGSUMO's unique hashtag search tool.
Here is how to generate hashtags with IGSUMO's Instagram hashtag generator:
Create a free account with no credit card required. You can get started on any of the plans for free for an extended period.
After creating your free account, log in to the user-friendly dashboard.
Import your Instagram account by clicking Import Account.
Navigate to the Search Tool menu at the bottom left and select Hashtag Search
Select your Instagram account, and enter a keyword.
Tap Enter to generate hashtags.
Copy and paste the hashtags under your post or select the ones you need.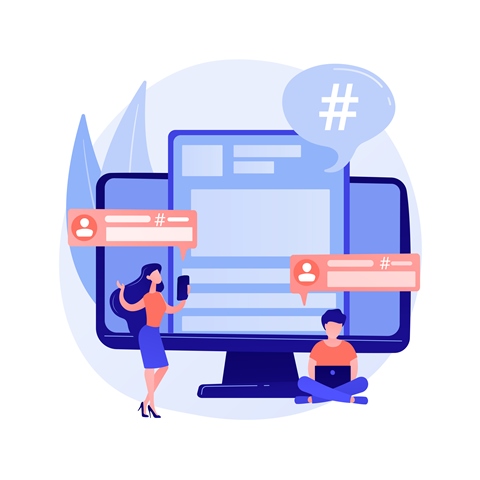 Why You Should Use An Instagram Hashtag Generator
As crucial as Instagram hashtags are, they could be tricky. Although using hashtags on Instagram may boost your reach and engagements, they could also mar your marketing strategy if not used right.
At a time when there are banned hashtags and other gimmicks, an intelligent hashtag generator helps you find relevant hashtags to use and ensures you make the most of them. Here are some reasons why hashtag generators help:
Helps You To Find The Best Hashtag For Each Post
An intelligent hashtag generator can help you to find the right hashtags for each content you post. This ensures your Instagram posts reach their target audience.
It is important to prioritize quality over quantity for hashtags, and hashtag generators certainly help out. For a tool like IGSUMO, you get to see the details about each hashtag, including how often people search for it.
This is important when choosing the hashtags that ensure your posts rank in the search bar and appear regularly on the explore page.
Ensures You Avoid Banned Hashtags
The best Instagram hashtag generators avoid banned hashtags. When you search for hashtags, intelligent hashtag tools exclude those that are forbidden, so your account does not get into trouble.
Banned hashtags are tricky and may be difficult to spot. Using banned hashtags could get your account shadowbanned or permanently removed from Instagram. This is why most content creators and Instagram users have to research hashtags before using them.
However, there's no need for that when you use smart hashtag generators that are updated regularly to leave out the banned hashtags.
Instagram Hashtag Generators Help You Find Niche Hashtags
Niche hashtags are industry-specific hashtags. These hashtags help you connect to a particular target audience.
If you're struggling to find people interested in your business, niche hashtags can help. But not everyone knows the appropriate niche hashtags to use. This is where hashtag generators come in.
With a good hashtag generator, you'll be able to find relevant hashtags that connect you with people who need your products and services.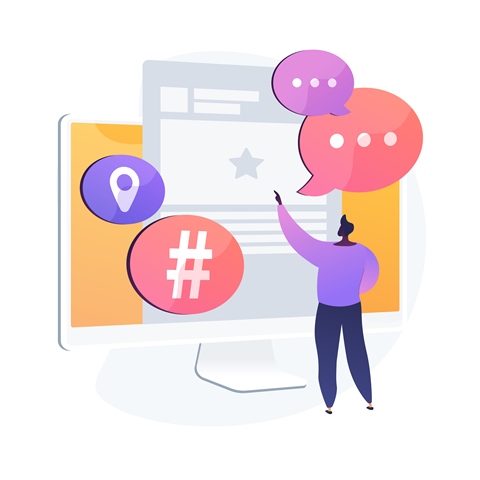 Saves Time and Increases Results
Another benefit of using hashtag generators is that they help you save time and also increase results. You no longer have to waste time researching the best hashtag, banned hashtags, and relevant hashtags.
Instead, with a simple keyword, you can find the most popular hashtags on Instagram and easily copy and paste them under your posts. This will also increase your results, connect you with a broader audience and boost your engagement.
Hashtag Generators Can Boost Your Followers
Besides increasing engagements, hashtags are arguably the most effective way of gaining organic followers. This is because your content is exposed to people who are looking for it, which increases the chances that they follow your account.
However, your content can only be exposed to the right audience if you use the appropriate hashtags. As hashtag generators help you get the best hashtags, they will boost your Instagram followers.
Conclusion
Get started for free on IGSUMO now and also enjoy a range of other Instagram automation benefits. These include post scheduler, intelligent auto-reply bot and auto commenter, auto mention and automatic DM, auto-delete/hide offensive keywords, among many other powerful features.