Yes, Instagram hashtags are still relevant in 2021, but only if you use them correctly. Regardless of the social media network you use, hashtags have several benefits.
Instagram hashtags can mar your marketing strategy if not used appropriately and can give you amazing growth when you find the sweet spot.
From boosting your reach to increasing engagement and organizing your content, there is a lot to gain with the use of hashtags. Here is how to use hashtags on Instagram to yield the best results.
How To Use Instagram Hashtags In 2021
One of the most effective ways to use hashtags on Instagram is by searching for the most relevant ones to use for each post. This helps you connect with the Instagram users that want to see your content.
Thankfully, finding the related hashtags for your Instagram post has been made easy with automation tools like IGSUMO. The IGSUMO Instagram hashtag automation tool has a feature known as Hashtag Search Tool.

Here is a video for visual learners to learn how the Instagram hashtag generator works:
The IGSUMO hashtag generator helps you search for and generate hashtags that appropriately suit your Instagram marketing strategy.
All you do is enter a keyword, and it can generate the best Instagram hashtags and the most popular Instagram hashtags for you.
This tool will help you find relevant hashtags so that your Instagram content is exposed to the right audience. IGSUMO is updated regularly, so it does not add banned hashtags to the list ( more on banned hashtags later).
Click Instagram Hashtag Generator to learn more about the tool.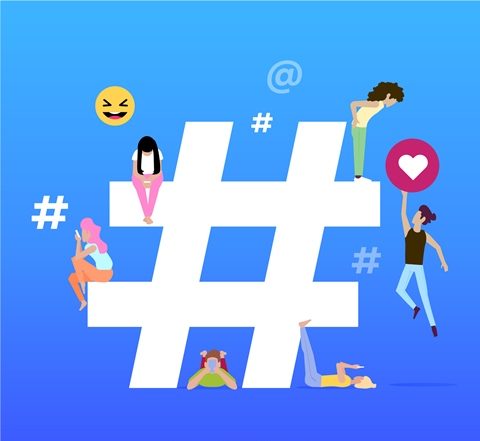 Using Hashtags In Your Instagram Stories
Hashtags are not only meant for posts that go to your feed. You can also use the right hashtags in your Stories. This exposes your Story to searches on the hashtag page because it will be relevant.
You can also use niche hashtags. As Instagram users can follow hashtags, they will see all your Instagram posts when they follow an Instagram hashtag that concerns your brand if you use it.
Speaking of niche hashtags, using branded hashtags is still valid in 2021. Creating a branded hashtag helps your target audience find you quickly and see your posts easily, especially when they follow the branded hashtag.
How Many Hashtags Should You Use On Instagram?
The question of how many hashtags you should use is a popular one. Instagram allows users to include up to 30 hashtags under their posts and up to 10 for Stories.
Although 30 may be the maximum, you don't have to use everything. While there is nothing wrong with using all 30, research shows that most posts with more than 10 hashtags do not do very well compared to those with less than 10.
But if you can use an Instagram Hashtag Search Tool to find the top ten best hashtags to use on Instagram, it can do your content a world of good.
Another essential factor to note is the relevance of the hashtags. Use valuable hashtags that are related to your post, brand, or account. As crucial as hashtags are, it is equally vital to take note of relevance.

Do You Want Instagram Hashtags For Likes?
You may not have a business or brand but only want increased likes for your post. Relevance is not a big deal here in most cases.
For content creators who wish to boost the likes on their posts, here are the top ten most popular Instagram hashtags for 2021:
#instagood
#photooftheday
#fashion
#love
#like4like
#cute
#beautiful
#tbt
#happy
#follow
2021 Instagram Banned Hashtags
Like we mentioned earlier, Instagram hashtags can damage your Instagram marketing tactics if not done right. One way to mar your efforts is by using banned hashtags.
Banned hashtags make your posts look like spam, and Instagram frowns at this. Unwanted hashtags are also tricky to find, so ensure you regularly check for the hashtags you shouldn't use.
To make things easier, IGSUMO Hashtag Generator is routinely updated to eliminate the latest banned Instagram hashtags.
Conclusion
Here is what to take with you – Instagram hashtags work, but only if used right. Ensure the hashtags are relevant to your content, or your posts may be flagged as spam.
Don't be too repetitive with hashtags. If you have a saved list of hashtags, don't use it under every Instagram post.
You can manage your entire Instagram activities, save time, increase productivity and boost follower experience with IGSUMO. Schedule posts and Instagram Stories with an Auto Poster tool, find the best hashtags for your posts, and interact with followers easily, among other unique features. Start for free today with no credit card required.