Facebook introduced an update in 2020 that allows users to set up an auto reply on Instagram for free. This feature allows you to create an instant reply and away message.
As much as this is a good feature to have, the autoresponder tool does not come with the intelligence of some free Instagram automation tools like IGSUMO, Zebrabuzz, and many others.
With smart tools like these, you can set up auto responses that seem natural and also enjoy other unique features such as Instagram auto posting, hashtag generator, auto mention, among many others.
While the auto reply on Instagram feature can send automatic responses to messages on Instagram, it cannot exceed 500 characters. This feature is also incapable of responding to comments under your posts, unlike IGSUMO.
IGSUMO helps you attract new users and customers to your Instagram account with an innovative hashtag generator tool that enables you to find the best hashtags for you. It can also engage with your target audience, help you schedule Instagram posts, automatically delete offensive comments from your page, auto mention/tag users in comments, among many other unique features.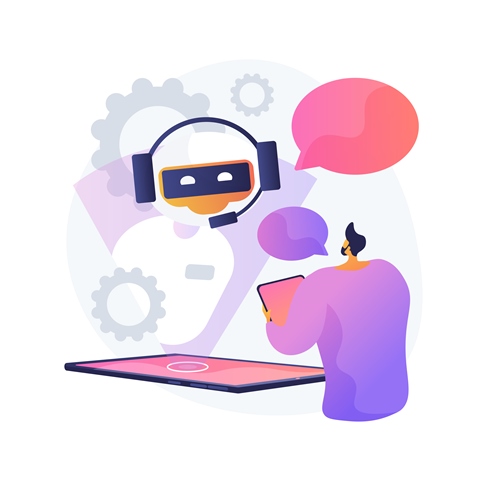 The Instagram autoresponder feature is still a decent feature to use if you just want to set up away messages and instant replies. In this article, we will take a closer look at how to set up an auto reply on Instagram as well as use one of the intelligent tools above.
How Do You Set Up An Auto Reply On Instagram?
Instagram allows you to set up two automatic reply options: the Instant reply and Away Message. The away message notifies users you are not online. You can set this feature up through the Facebook Business Suite.
Before you jump straight to setting up auto replies, there are some preparatory steps you should take.
How To Prepare To Set Up Instagram Auto Reply
If you are not already on a business account on Instagram, then you need to switch,
Create a Facebook business page.
Link the Facebook business page to your Instagram business account.
Switch on the permission to manage Instagram messages option.
For those who may not know how to turn on the permission to manage Instagram messages, simply go to your Account Settings, scroll to Privacy, go to Messages, and tap the Allow Access To Messages option to activate. If you have done this, then you are all set!
Instant Reply
This reply allows you to respond to a user's first message. Here is how to set this auto reply on Instagram feature:
Go to your Facebook business page and navigate to the Business Suite section.
Click Inbox and open Automated Responses.
Select Instant Reply and click Edit Message at the bottom of the page.
On the next page, select Instagram and enter the message in the space provided. You cannot enter more than 500 characters, and this includes spaces.
Click Save to confirm.
Every time a user sends the first message, they'll get an auto reply on Instagram direct messages. It is important to note that if you have set the Away option and the Instant reply feature, Instagram users will receive the Away message instead of the instant reply.
Instagram Away Message
This is the message that is sent when you're offline. Here is how to set it up:
Go to the Inbox – Automated Responses section of the Facebook Business Suite.
Click Away Message and Edit button at the bottom of the page.
Enter the message in the text box like you did with the instant reply.
Lastly, choose when you want the message to be sent.
What You Should Know About Automating Auto Reply On Instagram
Like we mentioned earlier, the away message and instant reply features of Instagram have their benefits and could be useful. However, with more than 250 million businesses on Instagram, you will need a little bit more to go ahead of the competition.
With an Instagram automation tool like IGSUMO, you can add that 'extra' that your Instagram marketing strategy needs. How?
Here are some of the free features to enjoy with this tool:
Instagram Content Planner and Auto Poster: Automatically post to Instagram and schedule posts based on time zones.
Instagram Hashtag Generator: Search for and generate the best hashtags for each post so as to boost your reach, increase engagements, and get more organic followers.
Auto Comment Reply: This ensures you can respond to comments under your page automatically.
You can set up two types of automated responses – filtered replies and generic replies. The filtered reply is intelligent and can recognize keywords in comments, while the generic reply allows you to send the same reply to all comments.
Auto DM: Just like the instant auto reply on Instagram, but more because it can continue to send automated responses.
Auto Mention: Tags users in comments making it natural like a human-to-human interaction.
Auto Delete Offensive Comments: Deletes unwanted comments from trolls and negative accounts automatically.
These and many other amazing features make IGSUMO one of the most preferred automation tools for savvy marketers. Get started on IGSUMO for free here.